Toradex IoT Security Tech Day with NXP - Germany, 2019
Join NXP and Toradex in Munich on May 21, 2019, to learn all about NXP's A71CH: Plug & Trust - The fast, easy way to deploy secure IoT connections.
A71CH is a ready-to-use secure element for IoT devices providing a root of trust at the IC level and delivers, chip-to-cloud security right out-of-the-box.
Delivered as a ready-to-use solution, the A71CH includes a complete product support package that simplifies design-in and reduces time-to-market.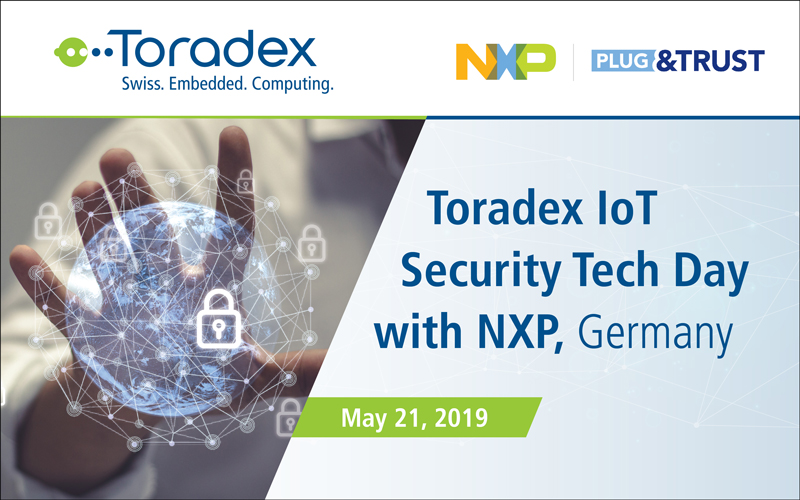 Date & Time
May 21, 2019 from 10:00 to 15:30