Toradex Technology Workshop, 2018 - Noida, India
Toradex brings forth its next Technology Workshop, scheduled to be held in Noida on February 27, 2018. Toradex's subject-matter experts will be highlighting key aspects of embedded computing with a focus on embedded Linux. Participants will also have the chance to participate in interesting interactive sessions with our engineers, and witness exciting demos.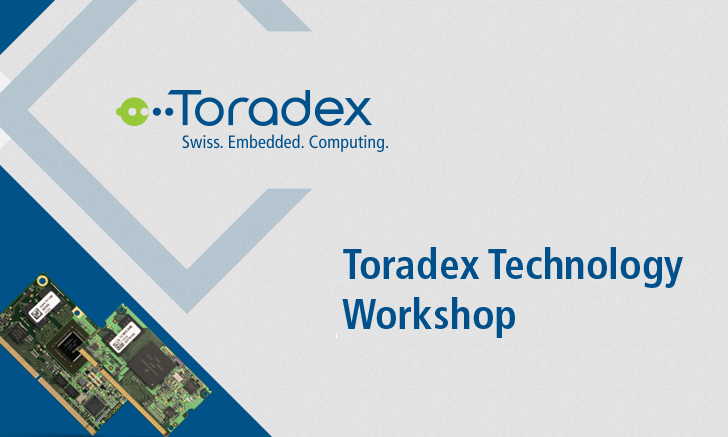 Date & Time
Feb 27, 2018 from 09:30 to 18:00
The workshop will be held at the Fortune Inn Grazia in Noida.
About Toradex (includes product overview)
USPs of Toradex
Computer on Modules (CoMs) vs Maker boards
Please follow the follow the steps prior to coming in for the workshop.
In case of questions, please write in to events@toradex.com.