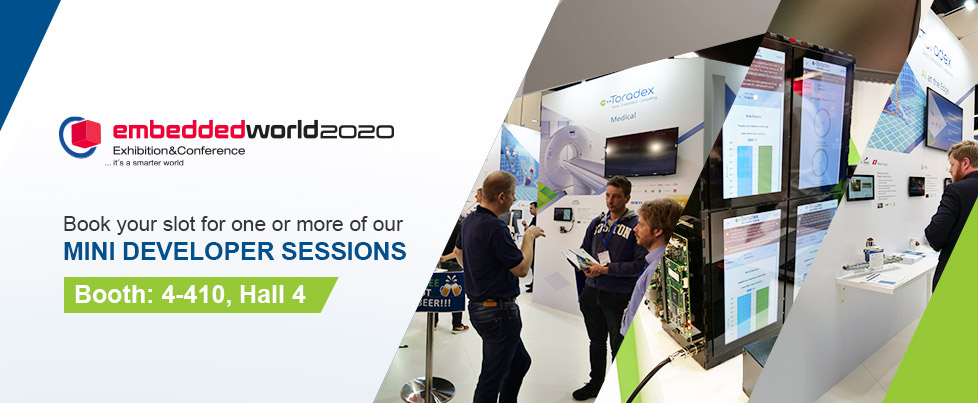 Learn something new in just 20 minutes - book your 1:1 session with a Toradex expert!
12 interesting choices covering a wide range of topics.
Sessions are filling up fast, make sure to reserve yours today.
At the session, ask about how you could apply for a free Verdin + Dahlia starter combo!

Embedded World 2020
Embedded World 2020
Embedded World 2020
Embedded World 2020
Embedded World 2020
Embedded World 2020
Embedded World 2020
Embedded World 2020
Embedded World 2020
Embedded World 2020
01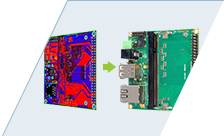 Build your own Embedded Hardware Board,
it's easier than you think!
Learn from Toradex experts and see how easy it is to design your own Carrier Board.
We will walk you through the extensive resources available from Toradex to simplify this process.
Our experts will take you through a typical development process and give you handy tips and tricks to avoid pitfalls.
We're also happy to answer any questions you may have.
Key Takeaways:
Understand how simple it is to build a customized carrier board with Toradex
Learn about the tools and resources we have available to make your life easier
Hear from an expert about how you could avoid typical pitfalls
02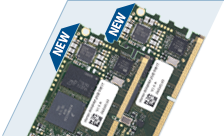 Verdin in-depth, learn all about our new state-of-the-art System on Module family
Toradex has just introduced Verdin, a new SoM Product family. Experts will provide you with insight into the design decisions and cover some of its stand-out features.
If you have a project in mind, have a detailed discussion on how Verdin could be a fit. Have questions or doubts? Challenge our engineers!
Key Takeaways:
Get an in-depth understanding of Verdin
Learn about the 'why' behind engineering decisions
See how it compares against other solutions on the market
03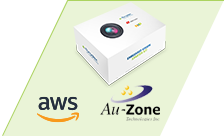 Kickstart your Computer Vision Project with
Apalis iMX8
Learn how the Apalis iMX8 Vision Starter Kit simplifies the development of modern connected devices. You will experience how you can utilize machine learning and set up a complete cloud backend in just a few minutes.
AWS' SageMaker Neo will be used to optimize TensorFlow and other models. Additionally, we show you how Au-Zone's DeepView helps to optimize your model to take advantage of the GPU.
Key Takeaways:
Understand how AWS SageMaker Neo helps to optimize your Machine Learning models
Learn to utilize DeepView for optimized GPU-accelerated computer vision models
Experience the latest ready-to-use industrial-grade MIPI CSI cameras from Allied Vision
04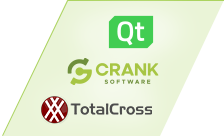 Graphical User Interface Solution for Embedded Devices simplified
In this track, developers can witness how popular UI frameworks like Qt, Crank, Totalcross and WebUI, can seamlessly be integrated into Toradex SoMs and Torizon Linux.
Key Takeaways:
Learn about different UI framework options and how they compare
Experience how easy it is to get started
See the performance on the latest i.MX 8 SoCs
05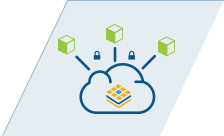 Toradex Labs presents
Over-The-Air (OTA)
An OTA system for those who want to get there first! Ride along with us as we regale our journey of constructing an integrated OTA solution.
We will discuss the honest pros and cons of industry alternatives and why we think that leveraging an existing solution is the smartest move for your project.
Key Takeaways:
Learn about different OTA solutions
Get an in-depth view on Toradex's latest developments
Discuss your pain points with our experts
06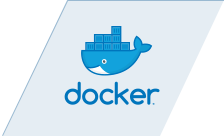 Getting Started with Containers on Embedded Devices
Containerized applications are becoming increasingly popular. In this track, we'll discuss using containers on Embedded Devices, performance expectations, how factors such as graphics and interface works and how this applies to modern software development.
Key Takeaways:
Get the answer to why Containers on embedded devices
Understand basic performance considerations
Share experiences on how containers simplify modern software development
07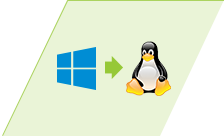 From Windows / Windows Embedded Compact to Linux
Torizon is Linux-based and is very different from Windows / Windows Embedded Compact.
On the other hand, by leveraging its capability to run containers, it can provide an easy-to-use and productive development environment, just as Windows did.
You can focus on your application, use many of the latest toolkits and technologies and let the operating system support you in running and debugging your code.
In this track you can learn:
How to use Visual Studio 2019 to develop, deploy and debug native C/C++ applications for Torizon
How you can use Visual Studio Code to write modern applications using high-level languages and frameworks
Discuss your requirements with our subject-matter experts and discover how Torizon can fit your needs
08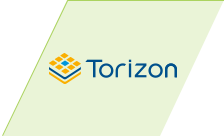 Getting started with Torizon - Easy-to-use Industrial Linux Platform
Starting with embedded Linux can be frustrating.
With Torizon we try to address this issue by providing an out of the box easy-to-use solution.
By using Torizon you can implement your application on top of pre-configured containers which reduce your time to market.
In this session we show:
How you install Torizon Core on a module
How you install a use case specific container
How you extend a container with a Dockerfile
09
Getting Started with Android
In this session, Kynetics introduces its portfolio of Android-based operating systems for Toradex System on Modules.
Android continues to increase its adoption as the operating system for a great variety of embedded devices across different market segments, due to the constant innovation that Google offers in terms of deployment, integration and security.
In particular, Android implements a mature OTA/OTW procedure, which supports both single and double copy updates. Additionally, Android lowers the barrier for embedded development on Windows (Xamarin) and features support for a full chain of trust (Android Verified Boot).
Key Takeaways:
Use Kynetics Android OS for fast prototyping on Toradex modules including H/W API extensions
Deploy easily OTA/OTW Updates with USB Updater and Update Factory
Use Android as a productive, rich, and modern alternative to Windows CE, using Xamarin
10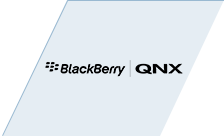 Get started with QNX on the NXP i.MX 8
QNX is a popular Realtime operating system mostly used in highly critical applications. Blackberry QNX and Toradex collaborated to get you started on the Apalis iMX8 in just a few minutes.
Key Takeaways:
Learn about the QNX and Toradex collaboration
Experience how to get started in minutes with QNX
See how to bring your product to market with QNX and Toradex
11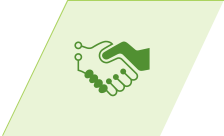 Free Expert Consultation, bring your own idea/project
Take full advantage of Toradex's Hardware and Software experts, and/or bring your own idea or project.
Just started, or in the middle of your project and stuck? Toradex is here to help!
We will give you tips and tricks to help you avoid pitfalls and try to find a solution to get you to the next step and further.
Key Takeaways:
Bring your project to the next step
Get useful tips and tricks from experts
Learn how Toradex and its ecosystem can support you
12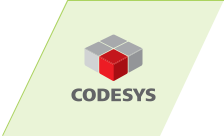 Realtime PLC implementation on Embedded Devices made easy with Toradex and CODESYS
We will introduce you to the technical details and technologies involved in creating a PLC-like functionality for an embedded device. We are utilizing Torizon, an easy-to-use industrial Linux Platform.
Torizon is enhanced in this scenario with the PREEMPT_RT Patch (OSDAL based) ensuring that the realtime requirements of a PLC-like application are met. CodeSys can be added to Torizon in a simple way via Docker Containers.
Key Takeaways:
Learn how to add PLC functionality to an embedded device
Understand how the Torizon Linux OS helps simplify development
Learn about Realtime under Linux
In addition to our developer sessions, we will be showcasing some of our new and exciting demos featuring key partners! Drop by our booth to find out more!
Interested in the latest offerings from Toradex? Download our brochure here.
Contact us for your free Embedded World 2020 tickets!
Find us in Hall 4 at Booth 4-410
Feb 25, 2020 - Feb 27, 2020 from 10:00 to 18:00
Nuremberg, Germany