Doulos Ltd
For 30 years Doulos has set the industry standard for the highest quality training and KnowHow™ in the languages, methodologies and technologies that have defined state-of-the-art electronic system design, covering both hardware and embedded software design domains.
The essential choice for over 3800 companies spanning more than 70 countries, Doulos provides training programs on a global basis at customer locations to address project team requirements, and through a scheduled program of classes in training centers across North America and Europe. In addition to face-to-face training, a scheduled program of live online training is available offering timely access across all time-zones deployed using unique cloud-based technology.
The business ethos is 'Service through Excellence' which, when combined with our industry-leading independent KnowHow™, makes Doulos the ideal training partner.
Investment in Emerging Technologies and Industry Wide Partnerships
Doulos' commercial independence and industry-wide partnerships provide significant value-add to its customers. Doulos continually invests in developing KnowHow™ for new and emerging technology areas and works pro-actively with industry bodies and partners to ensure all training programs deliver practical solutions for the real-world development challenges that customers are facing.
Recent and continuing investment domains include Deep Learning and Secure Embedded System design. This is in addition to maintaining capability in the latest developments for productive hardware and embedded software design and verification.
Software Services
Services:
Training
Operating Systems:
Embedded Linux
---
Python in One Hour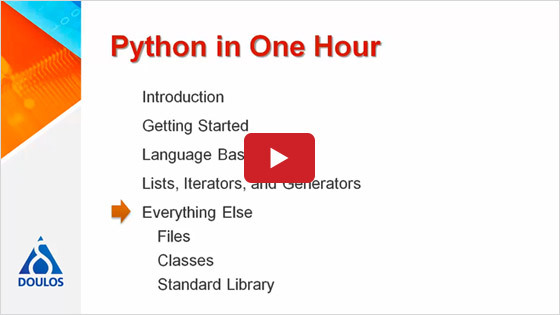 Getting Started with Yocto:
Meeting the challenge of Embedded Linux deployment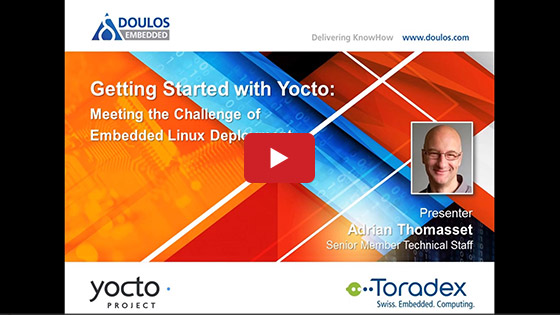 Joint Projects
Training with Toradex - embedded hardware and software
Contact
Address
Church Hatch 22 Market Place , Ringwood BH24 1AW, Hampshire, United Kingdom
Region
Europe, North America