The Qt World Summit will be held at Berlin, Germany from December 05-06, 2018. Designed for business people and developers alike, the event is slated to have something for everyone who is envisioning, innovating and implementing tomorrow's devices and applications.
Visit the Toradex booth to take a look at our wide range of pin-compatible System on Modules (SoMs) including our newest product, the Apalis iMX8 based on the NXP i.MX 8QuadMax Soc.
Event Details
Dec 05-06, 2018
Berlin, Germany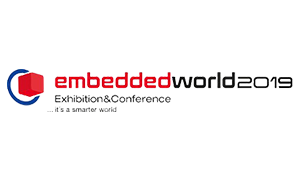 Be it security for electronic systems, distributed intelligence, the Internet of Things or e-mobility and energy efficiency – embedded world enables you to experience the whole world of embedded systems.
Toradex will showcase its latest portfolio of Arm®-based SoMs and customizable SBCs. In addition, as always, exciting new demos from Toradex and its key partners featuring the latest products will be center stage at the Toradex booth, and at partner company booths.
Event Details
Feb 26-28, 2019
Nuremberg, Germany