Get Started with Embedded Linux and SW Containers
Meet us for cookies and refreshments and learn how to get started with Embedded Linux and Software Containers such as Docker.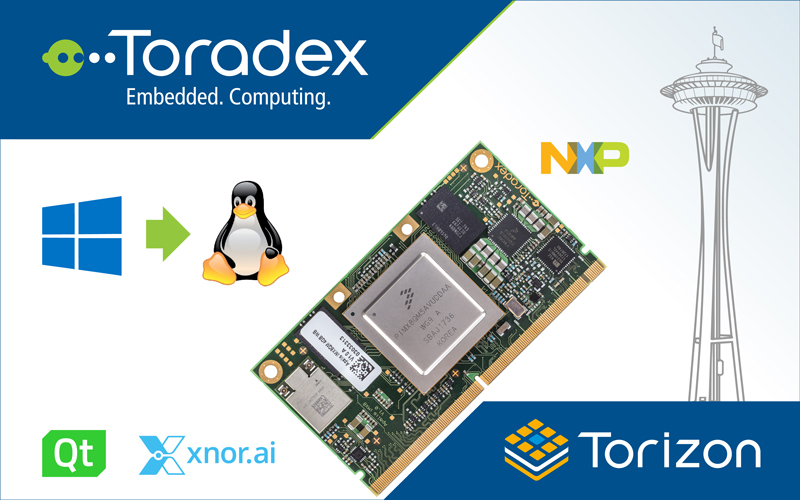 Date & Time
Mar 21, 2019 from 17:00

Toradex sees the challenges faced by professionals when moving to Embedded Linux. We will demonstrate a way to simplify the move. Our approach focuses on developers with Windows / WinCE experience and allows them to take advantage of the vast Linux ecosystem. As our solution uses software containers, we will also talk about the pros and cons of the containers on resource-constrained devices such as small Arm® Linux devices.
This is an excellent opportunity to give feedback and let us know your ideas and concerns.
We will have some cool demos, e.g. featuring the upcoming NXP® i.MX 8QuadMax with high-performance Deep Learning Inference from Xnor.ai.
There will be plenty of time for discussions and to geek out!
See you there!