Blog:


The motivation behind Toradex Embedded Linux BSP 3.x
We recently released our Embedded Linux BSP 3.0 beta, and we would like to provide you some insights into our motivation for the changes and new features in BSP 3.x
The primary reason for the jump from 2.8 directly to 3.0 is that our Embedded Linux BSPs 3.x will no longer be based on the Ångström distribution. We have used the Ångström distribution for many years to provide a simple out-of-the-box experience that includes a desktop environment, to help with initial steps and to simplify development. It was never intended to be directly deployed to volume products.
With the introduction of Torizon, we now provide a superior out-of-the-box experience. Torizon is intended to be directly deployed into final products. It provides the Docker container runtime, offering access to a multitude of userspace and application environments. It also supports Toradex's tools, such as our Flash Analytics Tool. Torizon even comes with a Debian-based default container that gives you access to thousands of prebuilt packages in a familiar Debian environment, so you can get started fast.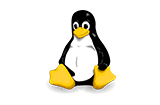 We typically recommend Torizon to customers who are not familiar with the Yocto Project. Experienced Yocto Project developers will find BSP 3.x to be very closely aligned with Poky, the Yocto Project reference distro. Thus, it provides you with an ideal starting point for your own custom Linux build.
This BSP also includes updated bootloaders and kernels. We moved to OpenEmbedded Thud and Yocto Project 2.6.
BSP3.x is supported on Apalis TK1 and all our i.MX-based products. On the Colibri VF50, VF61, T20 and T30, and on the Apalis T30, we will continue maintaining our long-term supported (LTS) BSP 2.8. We will provide updates in the event of hardware changes, and we will regularly fix critical bugs.
You can find more information about long-term support on our developer webpage.
To keep track of updates and get email notifications, we highly recommend subscribing to updates with our new Get Update feature, on the BSP Roadmap Page.
Please note that BSP 3.0 beta 1 was released for the Apalis iMX8QM only. The upcoming BSP 3.0 beta 2 will support all i.MX-based products and the Apalis TK1.
If you have any questions, please don't hesitate to contact us. You can post in our community forum or contact our technical support teams directly.
Author:
Daniel Lang
, CMO, Toradex
Leave a comment
Latest Blog
Thursday, February 9, 2023
Tuesday, January 31, 2023
Subscribe Now