Webinar:


Develop Effective Deep Neural Network Solution for the Edge Devices
Date: November 19, 2020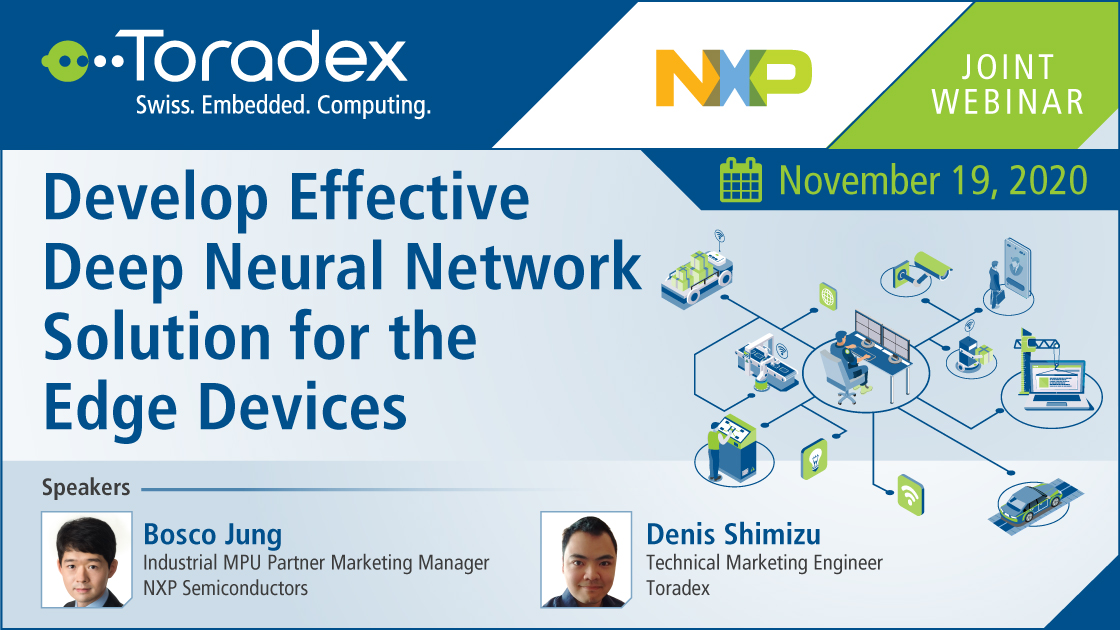 Deep Neural Networks for Computer Vision in Edge Devices is a hot topic. New frameworks, accelerators, techniques, products, and solutions are available almost every day, and it is not easy to understand what is needed to get started. Resources-constrained edge devices not only require a working algorithm, but are required to choose the right technology and workflow to meet requirements. In this session, we will provide a gentle introduction of the terminology, the techniques for the most popular algorithms, and the typical project workflow to provide you with the required technical background to speed up your start into this new world of possibilities.
In this webinar, you will learn:
How to get started with neural networks for computer vision on edge devices

Understand the workflow of developing and optimizing a computer vision application

Learn about pitfalls when targeting edge devices

Get an overview of current and upcoming solutions targeted at edge devices

The new processor from NXP with integrated NPU
Note: The video recording of the webinar will be made available here shortly.