Colibri iMX7
Colibri iMX7S 和 Colibri iMX7D 是基于 NXP i.MX 7Solo 和 i.MX 7Dual SoC 的 SODIMM 尺寸大小的计算机模块。Arm Cortex-A7 核针对效能高度优化并提供高性能输出。高级的安全系统使 Colibri iMX7 成为互联设备的极佳选择。典型的应用包括功耗敏感的边缘计算设备、IoT 网管、医疗设备、工业自动化等。NXP i.MX 7 采用非对称异构多核处理系统,Cortex-M4 最高运行时钟 200MHz。
高能效单核/双核 Arm Cortex-A7 NXP i.MX 7
Colibri iMX7S 和 Colibri iMX7D 是基于 NXP i.MX 7Solo 和 i.MX 7Dual SoC 的 SODIMM 尺寸大小的计算机模块。Arm Cortex-A7 核针对效能高度优化并提供高性能输出。高级的安全系统使 Colibri iMX7 成为互联设备的极佳选择。典型的应用包括功耗敏感的边缘计算设备、IoT 网管、医疗设备、工业自动化等。NXP i.MX 7 采用非对称异构多核处理系统,Cortex-M4 最高运行时钟 200MHz。
Cortex-M4 微处理器和 Cortex-A7 应用处理器:兼具两者优势
除了单核或者双核 Arm Cortex-A7,NXP i.MX 7 SoC 还具有一个 Cortex-M4 微处理器。这使得您能够快速、便捷地部署低延时实时任务。M4 核可以支持 FreeRTOS、纯应用或者其他 RTOS 系统。由于集成在一块芯片上,主核和微处理器之间的高带宽通信机制非常高效。M4 简洁的架构允许提供稳定的低延时,同时将任务卸载到 M4 还提供了无需向主核上的 Linux 打实时补丁的优势。
另一个广泛的应用是关闭 A7 核,利用 M4 监控系统,只在需要的时候唤醒 A7 主核。这进一步提高了系统的效能。
Colibri 系列:最大的灵活性
Colibri iMX7 的底板不仅仅适用于 Colibri iMX7 模块,事实上它们兼容整个 Colibri 系列,包括 NXP i.MX 8X, i.MX 6 和 NVIDIA Tegra 模块。这赋予您无与伦比的灵活性和快速升级能力。目前,Colibri 系列有 8 种不同的模块,超过 20 个配置可用选择。为了使底板设计尽量简单,我们提供了Toradex Pinout Designer 工具。
该模块是大量引脚兼容的 Colibri 系列的一员。使用 Colibri 系列 任一模块的现有客户可以方便地迁移到 Colibri iMX7。
引领行业的免费支持
Toradex 提供丰富的在线支持资源,包括我们超过 800 篇文章并每日更新的开发者网站、以及设计指导、完备的参考设计和简化载板设计的工具。我们还有经验丰富工程师维护的活跃社区。当然,你也可以通过电子邮件以及全球办事处电话联系我们。
关于 Colibri iMX7 的最新信息
Toradex 开发者中心
Toradex 为基于 NXP i.MX7 处理器的 Colibri iMX7 的系统模块提供免费的 Windows Embedded Compact、Embedded Linux 和 FreeRTOS 技术支持和维护。这能够使设计人员专注于应用开发,而不是操作系统和底层设备驱动。其他操作系统如 QNX 将由我们的合作伙伴提供支持。
得益于 NXP i.MX 7 的异构多核架构,Colibri iMX7 可以在 Cortex-M4 上运行诸如 FreeRTOS 的实时操作系统的同时,在 Cortex-A7 上运行多功能操作系统如 WinCE 和 Linux。对于 Cortex-M4, Toradex 提供基于自主开发的 FreeRTOS 技术支持。Cortex-M4 上的其他系统如 eCos、MQX,则由我们的合作伙伴提供支持。
---
---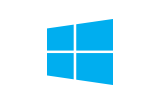 Windows Embedded Compact
Colibri iMX7 支持 Windows Embedded Compact 7 和 2013。相应的开发和维护工作由 Toradex 自主完成。WEC 能让您使用 Microsoft .Net Compact Framework 和 Visual Studio。Microsoft 将为 Embedded Compact 2013 持续提供支持和更新到 2028 年。
Colibri iMX7 的售价已经包含 WEC 7 和 2013 的授权。
了解更多关于优势和功能的信息,请查看我们 Windows Embedded Compact 页面。
---
---
---
载板

载板为计算机模块提供必要的信号和供电。 它还具针对应用的互联和多媒体接口,例如USB、以太网、UART、HDMI
Supported Modules
USB 2.0
Ethernet
External Bus
I2C
SPI
UART
IrDA
PWM
GPIO
Analog Input
SDIO/SD/MMC
CAN
JTAG
Entire Colibri Family
4x Host, 1x OTG/Client
10/100 Mbit
Up to 32 Bit
4x
4x
2x RS232, 1x RS422/485
1x
4x
up to 158
4x
1x 4 Bit
1x
Yes
Entire Colibri Family
1x Host / 1x OTG
10/100 Mbit
—
1x
1x
3x RS232
—
4x
up to 26
4x
1x 4 Bit (microSD)
—
—
Entire Colibri Family
2x Host, 1x Client (Shared)
10/100 Mbit
—
1x
1x
3x /
3x TTL
—
4x
up to 35
4x
1x 4 Bit (microSD)
1x (Available with Colibri VFxx and iMX)
—
Entire Colibri Family
2x Host, 1x Client (Shared) /
2x (High Speed)
1x Device (High Speed)
10/100 Mbit
—
1x
1x
2x TTL, 1x USB-UART /
2x TTL, 1x USB
—
4x
up to 39
4x
1x 4 Bit (SD/MMC) /
1x 4 Bit (Full Size)
1x (Available with Colibri VFxx and iMX)
Yes
Entire Colibri Family
up to 4x Host
up to 2x 10/100 MBit
—
1x
1x
1x RS-422, 1x RS-485
—
up to 4x
up to 24x
up to 4x
1x
Up to 2x
—
LVDS
HDMI
VGA
RGB
Capacitive Touch
Resistive Touch
Camera Parallel Interface
Analog Audio Line in
Analog Audio Mic in
Analog Audio Headphone out
1x Single Channel
1x (Through DVI-I connector)
1x
1x (18 Bit/24 Bit)
—
4/5-wire
1x
1x (Stereo)
1x (Mono)
1x (Stereo)
1x Single Channel /
1x Dual Channel
1x (Through DVI-I connector)
1x (Through DVI-I connector)
1x (18 bit)
Adapter required /
Yes
4/5-wire
—
1x (Stereo)
1x (Mono)
1x (Stereo)
—
—
—
1x (18 bit)
Adapter required
4-wire
— /
1x
— /
1x (Stereo)
— /
1x (Mono)
— /
1x (Stereo)
—
—
1x (Shared with RGB)
1x (18 bit) /
—
—
4-wire /
1x
1x /
—
1x (Stereo)
1x (Mono)
1x (Stereo)
1x
1x
1x
1x
projected capacitive touch via I2C
up to 4/5-wire
—
1x (Stereo)
1x (Mono)
1x (Stereo)
Type Specific Board Connector
USB-to-RS232 Transceiver
RTC on Board
Included Accessory
Altium CAE Data Freely Available
—
1x
1x
Mating Power Plug (for X33)
24-way FFC 100mm (for X6)
Yes
—
—
1x
Mating Power Plug (for X17)
24-way FFC 35mm (for X4)
Yes
—
—
1x (*Not Assembled) /
1x
—
Yes
Arduino UNO and Raspberry Pi B+ /
—
1x
1x /
—
—
Yes
Supply Voltage
On-Board Power Supplies
Size
Temperature
Minimum Product Commitment
7-27V DC
5V 5A
3.3V 5A
200 x 200 mm
—
—
6-27V DC
5V 5A
3.3V 5A
100 x 72 mm
-10° to +70° C
-20° to +85° C /
-20° to +85° C
2030
5V DC +/- 5%
5V (External)
3.3V 3A
74 x 74 mm
-40° to +85 °C /
-40° to +85° C
2030
5V DC +/- 5% /
5V DC
3.3V 3A
100 x 80 mm
-25° to +85° C
—
5 - 36V DC
—
—
-40° to +85° C
—
配件

Toradex 提供可直接用于最终产品的现成配件。 对于少数配件,可以提供设计文件,包括装配图、原理图和Altium项目。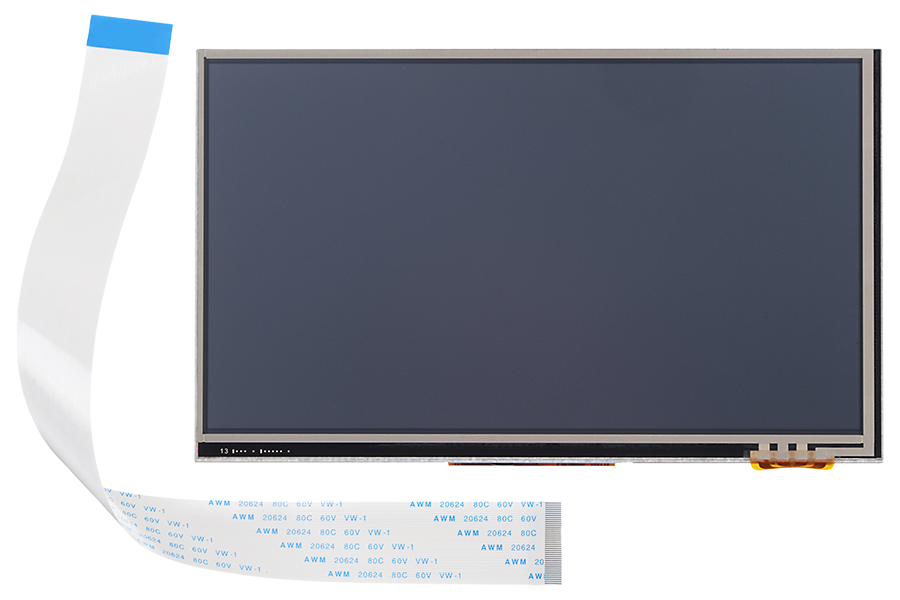 Touch: 4-Wire Resistive Touch
40 pin FFC cable (250mm) to connect it with a Carrier Board
No special drivers required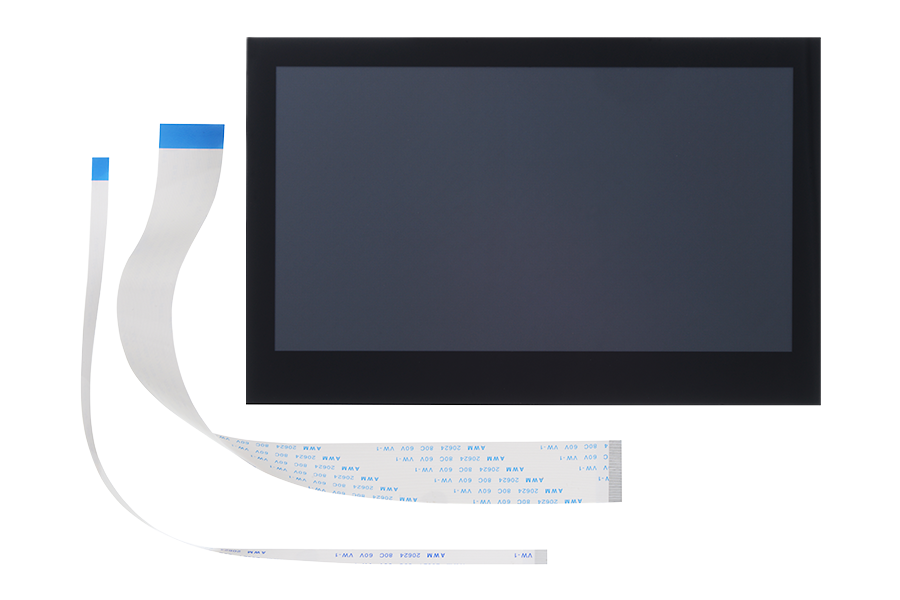 40 pin and 10 pin FFC cable (250mm) to connect it with a Carrier Board
Atmel touch driver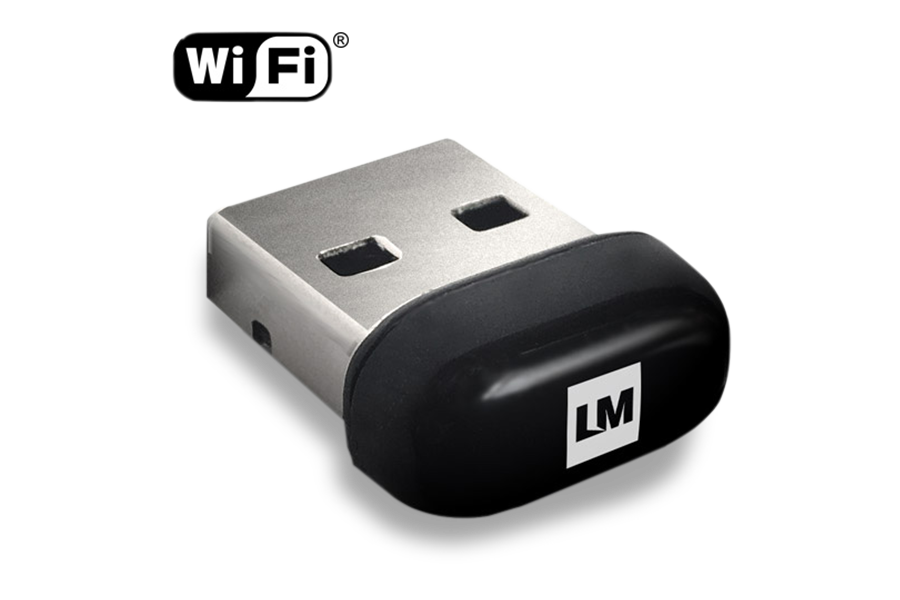 Plug and Play (Linux, macOS X, Windows XP – 10, Windows 10 IoT Core and Windows Compact Embedded 6/7 compatible)
BPSK, QPSK, 16 QAM, 64 QAM, DBPSK, DQPSK, and CCK modulation schemes
WEP, TKIP, and AES, WPA, WPA2 hardware encryption Schemes
Can be setup as a ad-hoc network via peer to peer communications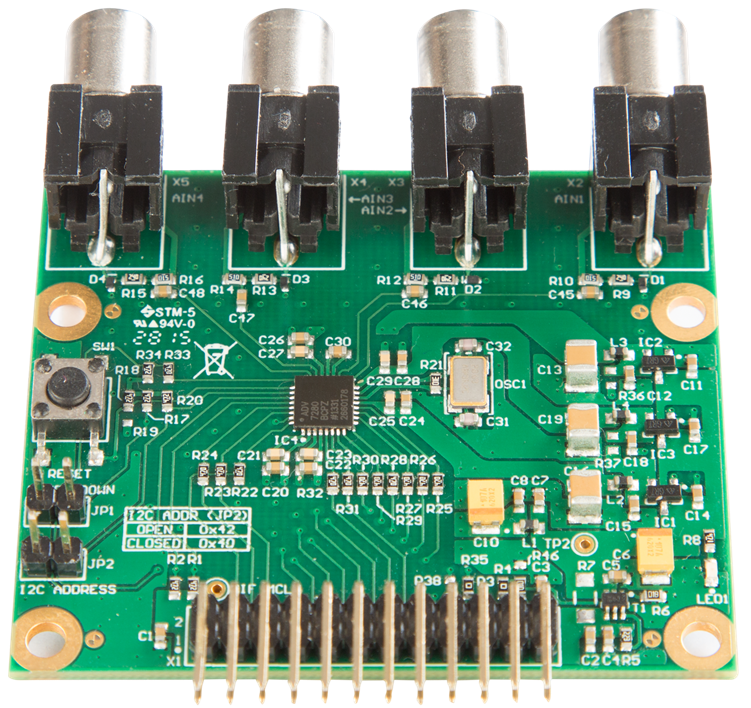 Parallel data output format: 8-Bit Parallel ITU-R BT.656 with external HSync and VSync
No external power supply required
Compatible with Colibri Evaluation Board and Apalis Evaluation Board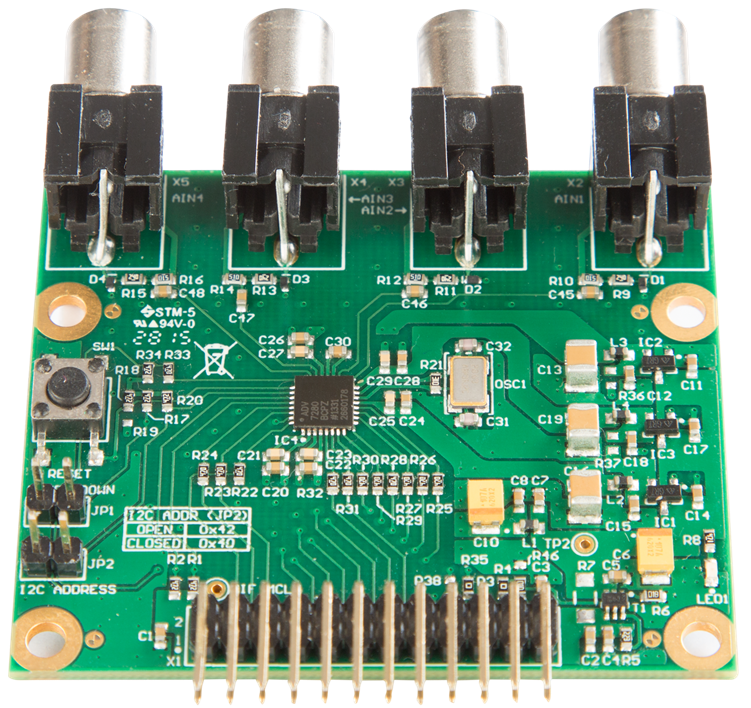 Parallel data output format: 8-Bit Parallel ITU-R BT.656 with external HSync and VSync
No external power supply required
Compatible with Colibri Evaluation Board and Apalis Evaluation Board
Min. Product Commitment
As per NXP Roadmap
2020

2021

2022

2023

2024

2025

2026

2027
Hardware Roadmap
This roadmap indicates how the product is planned from a Toradex hardware development point of view. This is not a detailed release date representation, but visualization of our internal product development timeline.
For details about the Toradex phase-over policy please refer to the PCN Policy Page.
2019
2020
2021
2022
2023
2024
2025
2026
Embedded Linux Support Status
Ready to use
Parallel RGB display
USB Host (not available on Colibri iMX7S)
SDIO / SD card
Analog Audio Out
Analog input
RS485
CAN
SPI
Watchdog
Suspend / Resume
RTC
Ethernet
USB Client
Analog Audio In
Resistive Touch 4-wire
UART
PWM
I2C
DVFS
Multimedia playback (software)
Windows Embedded Compact
Latest Version
WEC 7 Microsoft Patch Level
September 2018
WEC 2013 Microsoft Patch Level
October 2018
Stable Version
WEC 7 Microsoft Patch Level
December 2017
WEC 2013 Microsoft Patch Level
April 2018
Implemented Features and Software Roadmap
This list provides an overview about the most important implemented and planned software features for this product on Windows CE. The detailed feature list and roadmaps can be found on the BSP Release Details.
Ready to use
Parallel RGB display
USB Host (not available on Colibri iMX7S)
SDIO / SD card
Analog Audio Out
Analog input
RS485
CAN
SPI
Watchdog
RTC
Ethernet
USB Client
Analog Audio In
Resistive Touch 4-wire
UART
PWM
I2C
Multimedia playback (software)
3 模块, 6 载板, 6 配件
NXP® i.MX 7Dual, 2x Arm Cortex™-A7, 1.0 GHz (A7), 200 MHz (M4), 1GB DDR3 (32 Bit), 4GB Flash, 10/100 Mbit with IEEE 1588 (+2nd RGMII/RMII/MII) Ethernet, -20° to +85° C Temp. Range, Availability until 2027
数量

1-99

100-249

250-499

500-999

>999

单价

US$81.50

US$78.25

US$73.35

US$70.10
NXP® i.MX 7Dual, 2x Arm Cortex™-A7, 1.0 GHz (A7), 200 MHz (M4), 512MB DDR3 (32 Bit), 512MB Flash, 10/100 Mbit with IEEE 1588 (+2nd RGMII/RMII/MII) Ethernet, -20° to +85° C Temp. Range, Availability until 2027
数量

1-99

100-249

250-499

500-999

>999

单价

US$71.65

US$68.75

US$64.50

US$61.60
NXP® i.MX 7Solo, 1x Arm Cortex™-A7, 800 MHz (A7), 200 MHz (M4), 256MB DDR3 (32 Bit), 512MB Flash, 10/100 Mbit with IEEE 1588 Ethernet, -20° to +85° C Temp. Range, Availability until 2027
数量

1-99

100-249

250-499

500-999

>999

单价

US$65.80

US$63.20

US$59.25

US$56.60