Colibri iMX7
Colibri iMX7S und Colibri iMX7D sind System-on-Modules (SoMs) im SODIMM-Format, die auf den NXP i.MX 7Solo bzw. i.MX 7Dual SoCs basieren. Die Arm Cortex-A7-Cores sind auf Energieeffizienz optimiert, liefern gleichzeitig aber eine hohe Performance. Erweiterte Sicherheitsfunktionen machen den Colibri iMX7 zu einer guten Wahl für vernetzte Geräte. Typische Anwendungen sind energiekritische Edge-Computing-Geräte, IoT-Gateways, medizinische Geräte, Anwendungen in der industriellen Automatisierung und viele mehr. Der NXP i.MX 7 verwendet ein asymmetrisches, heterogenes Multicore-Verarbeitungssystem mit einem Cortex-M4-Kern, der mit bis zu 200MHz läuft.
Leistungsstark durch NXP i.MX 7
Ausgestattet mit NXP i.MX 7S- und NXP i.MX 7D-SoCs, sind die Arm Cortex-A7-Kerne mit 1 GHz getaktet und damit die ideale Wahl für leistungsstarke und effiziente Anwendungen.
Gemacht für harte Echtzeit-Anwendungen
Durch die heterogene Multicore-Architektur können kritische, harte Echtzeitaufgaben auf die Cortex M4-Prozessoren ausgelagert werden, was extrem niedrige Latenzzeiten ermöglicht. Toradex bietet dafür Tools und FreeRTOS, um die Entwicklung zu vereinfachen. Für einen zugeschalteten Low-Power-Modus oder zur Erhöhung der Sicherheit kann die asymmetrische Multicore-Architektur ebenfalls genutzt werden.
Stromsparend
Der NXP i.MX 7 SoC ist ein stromsparender Prozessor. Darüber hinaus ermöglicht das vom Cortex-M4 bereitgestellte Heterogeneous Multicore Processing (HMP) einen Low-Power-Modus, bei dem der Cortex-A abgeschaltet wird, um den Stromverbrauch stark zu reduzieren.
Torizon für Remote-Updates und Flottenüberwachung
Das SoM ist mit einer fest integrierten Torizon-Plattform erhältlich, die die Entwicklung und Wartung Ihrer Produkte beschleunigt. Einige der wichtigsten Funktionen sind absolut sichere und zuverlässige Remote-Updates, Flottenüberwachung und Fernzugriff.
Toradex Colibri Computer-on-Module-Familie
Die für das Colibri iMX7 entwickelten Trägerplatinen sind nicht nur zwischen den drei Colibri iMX7-Modulen kompatibel, sondern mit der gesamten Colibri-Familie, einschliesslich der NXP i.MX 8X, i.MX 6 und NVIDIA Tegra-basierten Module. Dies bietet Ihnen eine beispiellose Flexibilität und einfache Skalierungsmöglichkeiten. Derzeit sind acht verschiedene Module mit über 20 Varianten verfügbar. Um das Design der Trägerplatine so einfach wie möglich zu gestalten, stellen wir das Toradex Pinout Designer Tool zur Verfügung.
Toradex bietet kostenlosen Support und Wartung für Embedded Linux und Windows CE auf den NXP i.MX 7-basierten Colibri-iMX7-SoMs. Dadurch können sich Systementwickler nur auf die Anwendung konzentrieren, anstatt sich auch um das Betriebssystem und Low-Level-Gerätetreiber kümmern zu müssen. Support für andere Betriebssysteme, wie z. B. Android und QNX, wird durch unsere

FreeRTOS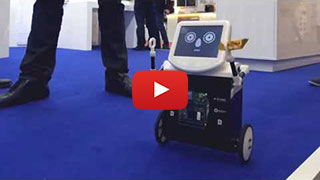 Toradex unterstützt das FreeRTOS von NXP auf dem Colibri iMX7. FreeRTOS ist ein Echtzeitbetriebssystem, das auf dem Cortex-M4 Kern parallel zum Hauptbetriebssystem läuft.
Android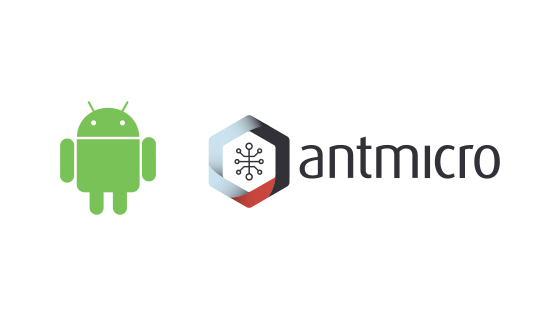 Android auf Colibri iMX7 wird von unserem Servicepartner Kynetics unterstützt. Ein Evaluierungs-BSP wird kostenlos als binärer Installer direkt auf Toradex Easy Installer-Feeds zur Verfügung gestellt.
Um Ihr Produkt schnell, mit geringem Risiko und niedrigen Entwicklungskosten auf den Markt zu bringen, brauchen Sie mehr als nur ein System-on-Module mit einem stabilen Betriebssystem oder BSP. Wir verstehen das. Daher arbeiten wir bei Toradex mit einer Vielzahl von Partnern zusammen, um Ihnen das Leben leichter zu machen. Hier sind ein paar Highlights. Um mehr zu erfahren, besuchen Sie unsere Entwickler-Seite und werfen Sie einen Blick in unser Partner-Netzwerk.

Toradex Easy-Installer
Der Toradex Easy-Installer ermöglicht es Ihnen, ein Betriebssystem mit einem Klick zu installieren. Er wird ab Werk vorinstalliert geliefert, so dass Sie nur noch Ihren Colibri iMX7 anschalten und ein Betriebssystem auswählen müssen!
Mehr erfahren
Einfach zu bedienen: umfangereiche Graphical User Interfaces
Das Colibri iMX7 verfügt über keine GPU. Dennoch ist die Wahl eines GUI-Frameworks, das optimierte Grafiken auf der CPU unterstützt, eine gute Wahl für eine moderne Benutzeroberfläche mit moderaten Animationen. Toradex arbeitet eng mit führenden GUI-Technologieanbietern zusammen, um den Entwicklungsprozess zu vereinfachen und sicherzustellen, dass die Hardware-Ressourcen effektiv genutzt werden.
Qt-Framework
Qt ist auf dem Toradex Easy-Installer und als Debian-Container für Torizon verfügbar und vereinfacht so den Einstieg in Qt auf jedem Embedded-Gerät.
Loslegen mit Qt
Crank Storyboard
Crank Storyboard ist ein GUI-Design- und Entwicklungswerkzeug, mit dem Sie schnell leistungsstarke Embedded-Apps entwickeln können. Durch Torizon wird das Arbeiten mit Crank Storyboard zur reibungslosen Out-of-the-Box-Erfahrung.
Loslegen mit Crank Storyboard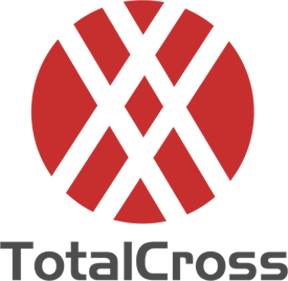 TotalCross
TotalCross ist ein Open-Source-SDK für die GUI-Erstellung, mit dem sich optisch ansprechende Apps in Java oder Kotlin entwickeln lassen.
Loslegen mit Totalcross
Industrie-Automation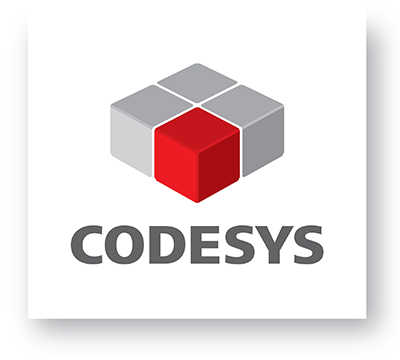 CODESYS PLC IEC 61131-3
Das Colibri iMX7 eignet sich bestens für industrielle Automatisierungsaufgaben. Mit CODESYS können Sie einfach kundenspezifische SPSen entwickeln, die auf einer bewährten, langlebigen Softwarelösung basieren.
Starten Sie mit CODESYS auf Toradex SoMs
Matrikon OPC UA
OPC UA ist eine Standardtechnologie, die in der industriellen Automatisierung weit verbreitet ist. Der Stack von Matrikon ist eine zuverlässige, sichere und plattformunabhängige Implementierung, die sich perfekt mit dem Colibri iMX7 ergänzt.
Webinar mit BE.services ansehen
Das Carrier-Board stellt die notwendigen Signal- und Leistungslevel für das CoM bereit. Es beherbergt auch die anwendungsspezifischen Konnektivitäts- und Multimedia-Schnittstellen, wie USB, Ethernet, UART und HDMI
Mehr erfahren über SBCs und Carrier-Boards
Supported Modules
USB 2.0
Ethernet
External Bus
I2C
SPI
UART
IrDA
PWM
GPIO
Analog Input
SDIO/SD/MMC
CAN
JTAG
Entire Colibri Family
4x Host, 1x OTG/Client
10/100 Mbit
Up to 32 Bit
4x
4x
2x RS232, 1x RS422/485
1x
4x
up to 158
4x
1x 4 Bit
1x
Yes
Entire Colibri Family
1x Host / 1x OTG
10/100 Mbit
—
1x
1x
3x RS232
—
4x
up to 26
4x
1x 4 Bit (microSD)
—
—
Entire Colibri Family
2x Host, 1x Client (Shared)
10/100 Mbit
—
1x
1x
3x /
3x TTL
—
4x
up to 35
4x
1x 4 Bit (microSD)
1x (Available with Colibri VFxx and iMX)
—
Entire Colibri Family
2x Host, 1x Client (Shared)
10/100 Mbit
—
1x
1x
2x TTL, 1x USB-UART
—
4x
up to 39
4x
1x 4 Bit (SD/MMC)
1x (Available with Colibri VFxx and iMX)
Yes
Entire Colibri Family
up to 4x Host
up to 2x 10/100 MBit
—
1x
1x
1x RS-422, 1x RS-485
—
up to 4x
up to 24x
up to 4x
1x
Up to 2x
—
LVDS
HDMI
VGA
RGB
Capacitive Touch Interface
Resistive Touch
Camera Parallel Interface
Analog Audio Line in
Analog Audio Mic in
Analog Audio Headphone out
1x Single Channel
1x (Through DVI-I connector)
1x
1x (18 Bit/24 Bit)
Adapter required
4/5-wire
1x
1x (Stereo)
1x (Mono)
1x (Stereo)
1x Dual Channel
1x (Through DVI-I connector)
1x (Through DVI-I connector)
1x (18 bit)
Yes
4/5-wire
—
1x (Stereo)
1x (Mono)
1x (Stereo)
—
—
—
1x (18 bit)
Adapter required
4-wire
1x
1x (Stereo)
1x (Mono)
1x (Stereo)
—
—
1x (Shared with RGB)
1x (18 bit)
Yes
4-wire
1x
1x (Stereo)
1x (Mono)
1x (Stereo)
1x
1x
1x
1x
projected capacitive touch via I2C
up to 4/5-wire
—
1x (Stereo)
1x (Mono)
1x (Stereo)
Type Specific Board Connector
USB-to-RS232 Transceiver
RTC on Board
Included Accessory
Altium CAE Data Freely Available
—
1x
1x
Mating Power Plug (for X33)
24-way FFC 100mm (for X6)
Yes
—
—
1x
Mating Power Plug (for X17)
24-way FFC 35mm (for X4)
Yes
—
—
1x (*Not Assembled) /
1x
—
Yes
Arduino UNO and Raspberry Pi B+
1x
1x
—
Yes
Supply Voltage
On-Board Power Supplies
Size
Temperature
7-27V DC
5V 5A
3.3V 5A
200 x 200 mm
—
6-27V DC
5V 5A
3.3V 5A
100 x 72 mm
-20° to 85° C
5V DC +/- 5%
5V (External)
3.3V 3A
74 x 74 mm
-40° to 85° C
5V DC +/- 5%
3.3V 3A
100 x 80 mm
-25° to 85° C
5 - 36V DC
—
—
-40° to 85° C
Toradex bietet standardmäßig Zubehör an, das direkt in Endprodukten verwendet werden kann. Für einige dieser Zubehörteile sind Konstruktionsdateien mit Montagezeichnungen, Schaltplänen und Altium-Projekten verfügbar.
Toradex testet die in seinem Webshop aufgeführten Peripheriegeräte und arbeitet direkt mit Anbietern von Kameras, Modems, Displays, Sensoren und mehr zusammen, um die Integration mit Toradex SoMs so einfach wie möglich zu gestalten.
Erfahren Sie mehr in unserem Developer Center

Touch: 4-Wire Resistive Touch
40 pin FFC cable (250mm) to connect it with a Carrier Board
No special drivers required

40 pin and 10 pin FFC cable (250mm) to connect it with a Carrier Board
Atmel touch driver

Plug and Play (Windows Compact Embedded 6/7 compatible)
BPSK, QPSK, 16 QAM, 64 QAM, DBPSK, DQPSK, and CCK modulation schemes
WEP, TKIP, and AES, WPA, WPA2 hardware encryption Schemes
Can be setup as a ad-hoc network via peer to peer communications

Parallel data output format: 8-Bit Parallel ITU-R BT.656 with external HSync and VSync
No external power supply required
Compatible with Colibri Evaluation Board and Apalis Evaluation Board

Power Adapter: 12VDC 30W with international plugs
Compatible with: Apalis Evaluation Board, Ixora Carrier Board, Colibri Evaluation Board, Iris Carrier Board, Verdin Development Board, Dahlia Carrier Board
Garantierte Produktverfügbarkeit
Laut NXP-Roadmap
Hardware Roadmap
Die Roadmap zeigt, wie das Produkt aus Sicht der Toradex-Hardwareentwicklung geplant ist. Es handelt sich dabei nicht um eine detaillierte Darstellung des Release-Datums, sondern um eine Visualisierung unseres internen Zeitplans für die Produktentwicklung.
* Bitte beachten Sie, dass sich die Produktversion bis zur Serienreife ohne Vorankündigung ändern kann. Toradex ist bemüht, eine einwandfreie Funktionsfähigkeit zu gewährleisten, sobald das Produkt zum Serienprodukt erklärt wird. Deshalb kann die Hardware während der Prototypenphase aktualisiert werden. Mehr Details zu den Produktphasen von Toradex ist auf unserer PCN-Policy-Seite zu finden.
2022
2023
2024
2025
2026
2027
Betriebsbereit, dokumentiert und validiert
Funktionsfähig, aber Dokumentation oder Validierung fehlen
Geplante Funktion, nicht getestet Kontaktieren Sie uns
Windows Embedded Compact
Latest Version
WEC 7 Microsoft Patch Level
September 2018
WEC 2013 Microsoft Patch Level
October 2018
Stable Version
WEC 7 Microsoft Patch Level
December 2017
WEC 2013 Microsoft Patch Level
April 2018
Implemented Features and Software Roadmap
This list provides an overview about the most important implemented and planned software features for this product on Windows CE. The detailed feature list and roadmaps can be found on the BSP Release Details.
Ready to use
Parallel RGB display
USB Host (not available on Colibri iMX7S)
SDIO / SD card
Analog Audio Out
Analog input
RS485
CAN
SPI
Watchdog
RTC
Ethernet
USB Client
Analog Audio In
Resistive Touch 4-wire
UART
PWM
I2C
Multimedia playback (software)
3 Module, 5 Trägerkarten, 6 Zubehör
NXP® i.MX 7Dual, 2x Arm Cortex™-A7, 1.0 GHz (A7), 200 MHz (M4), 1GB DDR3 (32 Bit), 4GB eMMC, 10/100 Mbit with IEEE 1588 (+2nd RGMII/RMII/MII) Ethernet, -20° to 85° C Temp. Range, Availability until 2035+
Menge

1-99

100-249

250-499

500-999

>999

Stückpreis

94,35 $

90,60 $

84,95 $

81,15 $
NXP® i.MX 7Dual, 2x Arm Cortex™-A7, 1.0 GHz (A7), 200 MHz (M4), 512MB DDR3 (32 Bit), 512MB SLC NAND, 10/100 Mbit with IEEE 1588 (+2nd RGMII/RMII/MII) Ethernet, -20° to 85° C Temp. Range, Availability until 2035+
Menge

1-99

100-249

250-499

500-999

>999

Stückpreis

87,25 $

83,80 $

78,55 $

75,05 $
NXP® i.MX 7Solo, 1x Arm Cortex™-A7, 800 MHz (A7), 200 MHz (M4), 256MB DDR3 (32 Bit), 512MB SLC NAND, 10/100 Mbit with IEEE 1588 Ethernet, -20° to 85° C Temp. Range, Availability until 2035+
Menge

1-99

100-249

250-499

500-999

>999

Stückpreis

81,10 $

77,90 $

73,00 $

69,75 $
×