All-in-one Automotive ADAS, Infotainment, Navigation & IoT Domain Controller
Traxen's domain controller is an all-in-one integrated controller that is used in its own advanced AI-based ADAS product. It integrates a high safety integrity module, high-level compute capability, multiple wireless connectivity channels, GPS, IMU, Camera interfaces and a multitude of I/O channel into a single robust automotive controller, iQ-Trax™.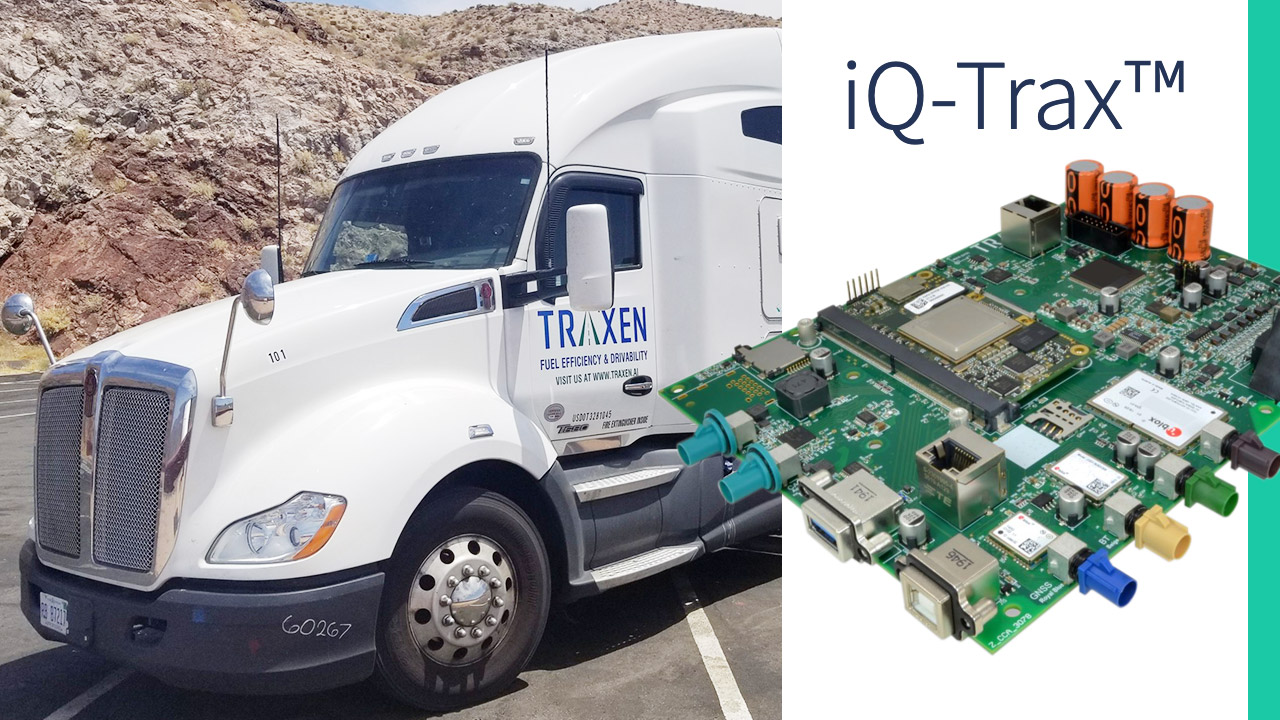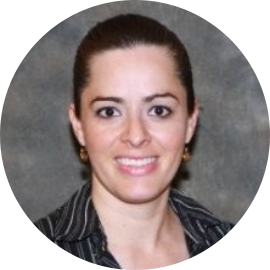 We searched high and low to find an all-in-one controller for our application. We needed 1) an AI Compute Platform, 2) a Vehicle Control Unit 3) a Telematic module and 4) an eHorizon Maps and GPS unit. In the end we decided to integrate all these four into one powerful domain controller that is unique and currently, to our knowledge, not available anywhere else.
Toradex's Apalis SoM met our compute and memory requirements nicely and allowed us to develop this unit, which has made our product deployment a breeze. The OTA functionality makes software updates a breeze and provides significant value to our customers.
Elisa Rodriguez
Head of Hardware at Traxen
iQ-Trax™ has been designed to support a variety of applications such as Level 2/3 Automated driving, infotainment, telematics, robotics, and many other areas. The system can support from rapid prototyping stages to early low-volume production to later high-volume stages of a product life cycle.
Toradex's SoM (i.MX 8QM) was chosen based on Traxen's need for a high compute processor with multiple 64bit cores, abundant memory both FLASH and RAM for current needs and future expansion, and multiple peripheral interfaces (USB, CAN, Ethernet, SPI, I2C). The i.MX 8QM's high-quality performance and ease of installation made it an easy choice to use with iQ-Trax™. Toradex's knowledgeable and responsive customer service makes ordering a breeze, and transparency about stock throughout the pandemic was a refreshing change from other suppliers.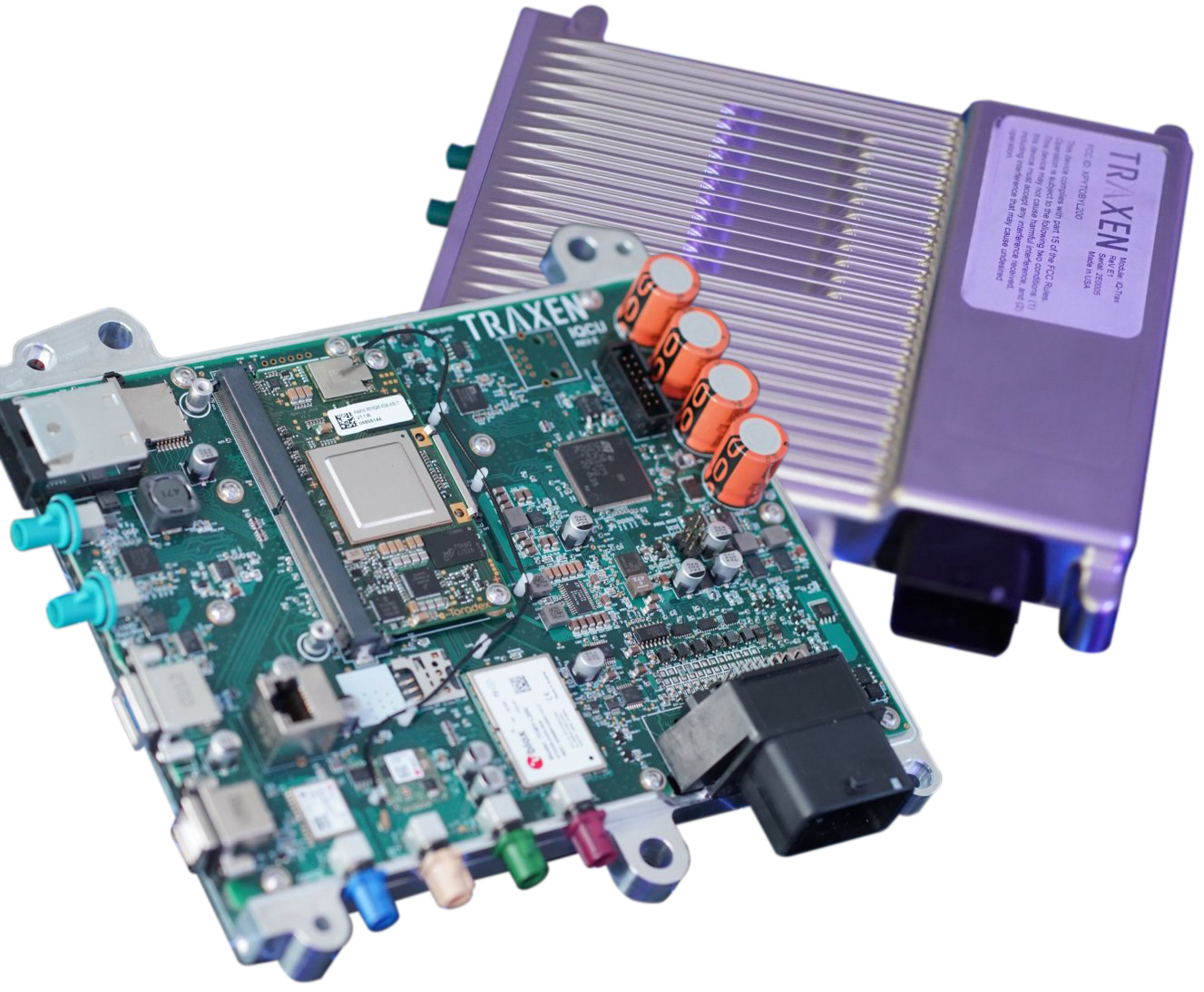 FEATURES
High compute power

Multi-processor safety architecture

IoT features (4G, LTE/WiFi, BT)

Robotics and self driving features

GNSS/ GPS

6 degrees IMU + Compass

2 Camera inputs

AD / DA / DIO channels

Small form factor

IP64 / IP67 (without HDMI connector)

Easy integration with reduced development effort
Safety microcontroller
32-bit Power Architecture® for automotive ASIL-D (STMicro SPC58EG80EG)

High performance e200z4 triple core
I/O Interface
6x CAN-FD

Wake on CAN

8 ADC Inputs, 12-bit resolution, 3.3kSPS, protected

4 DAC Outputs, 12-bit resolution, Buffered

4 Buffered GPIO

LIN interface

2x Camera (GMSL with FAKRA connectors)

802.11a/b/g/n/ac

Ability to use it as a hotspot

Bluetooth 5, dual-mode (Bluetooth BR/EDR and Low Energy)

1x USB 2.0

1x USB 3.0

1x Gigabit Ethernet

HDMI
On-Board Sensors
GNSS (up to 30 Hz)

Automotive Dead Reckoning

Integrated with 3D Accelerometer and Gyroscope

3D Inertial Measurement Unit

Accelerometer: ±2g up to ± 16g (16-bit resolution)

Gyroscope: ±250 up to ±2000dps (16-bit resolution)
Software
Embedded Linux using Yocto Project

FreeRTOS (SafeRTOS) for Supervisor

Self-diagnostic program

Datalogger, OTA and other application software available

Docker
Starter Kits

Here are some recommended product combinations to get you started. The combinations are fully customizable for your needs.
If you like help to select the best hardware for your project please connect with us.

Get a Personal Recommendation