Apalis iMX6
Das Apalis iMX6 ist das zweite Produkt der neuen Apalis-Modulfamilie von Toradex. Als Ergänzung zur bestehenden Colibri-Modulfamilie bietet Apalis eine breite Palette spannender, neuer Funktionen, durch die Kunden fortschrittlichste und robuste Produkte mit minimalem Aufwand und Risiko entwickeln können. Apalis unterstützt eine Vielzahl von Industriestandard-Schnittstellen und bietet gleichzeitig erweiterte Multimedia- und High-Speed-Konnektivität, wodurch es für nahezu unendlich viele Anwendungen geeignet ist.
Basierend auf dem NXP i.MX 6
Ausgestattet mit NXP i.MX 6DL- und NXP i.MX 6S-SoCs sind die Arm Cortex-A9-Kerne bei den kommerziellen Temperaturvarianten mit 1 GHz getaktet, während die industrielle Temperaturvariante eine Spitzenfrequenz von 800 MHz aufweist.
High-Speed-Interfaces
Das Modul verfügt über eine Vielzahl von industriellen Schnittstellen wie CAN, UART, I2C, USB, PCIe, SATA und viele weitere mehr.
Gemacht für Multimedia
Mit einer 3D-GPU, einem h.264-Encoder und -Decoder und einem integrierten ISP ist das Apalis iMX6 bestens für Multimedia geeignet. Für die Videoerfassung stehen eine parallele Kameraschnittstelle und USB 2.0-Kameras zur Verfügung, während für die Ausgabe ein Dual-Display über RGB und HDMI angesteuert werden kann.
Vereinfachtes Carrier-Board-Design
Basierend auf dem geschätzten Feedback unserer Kunden und der fundierten Branchenkenntnis unserer Ingenieure, bringt Apalis viele neue Technologien auf den Markt. Direct Breakout™ vereinfacht das Routing von High-Speed-Signalen auf der Basisplatine erheblich. MXM SnapLock™ bietet einen einzigartigen Steckverbindermechanismus zur Modulfixierung. Apalis unterstützt ausserdem vorgefertigte passive Kühllösungen für die anspruchsvollsten Anwendungen.
Torizon für Remote-Updates und Flottenüberwachung
Das SoM ist mit einer fest integrierten Torizon-Plattform erhältlich, die die Entwicklung und Wartung Ihrer Produkte beschleunigt. Einige der wichtigsten Funktionen sind absolut sichere und zuverlässige Remote-Updates, Flottenüberwachung und Fernzugriff.
Apalis Computer-Modul-Familie von Toradex
Durch die Pin-Kompatibilität des Apalis iMX6 mit den anderen CoMs der Apalis-Familie, ist ein kostenoptimiertes Design möglich, da für ein Hardware-Redesigns keine zusätzlichen Kosten anfallen. Alle Apalis-Trägerplatinen von Toradex sind mit dem Apalis iMX6 kompatibel. Umfangreiche Produktdokumentation, Entwickler-Support, Service-Partner und Carrier-Boards von Drittanbietern bilden unser starkes Apalis-Ökosystem.
Toradex bietet kostenlosen Support und Wartung für Embedded Linux und Windows Embedded Compact auf den NXP i.MX 6-basierten Apalis-iMX6-SoMs. Dadurch können sich Systementwickler nur auf die Anwendung konzentrieren, anstatt sich auch um das Betriebssystem und Low-Level-Gerätetreiber kümmern zu müssen. Support für andere Betriebssysteme, wie z. B. Android und QNX, wird durch unsere Partnern gewährleistet.
Android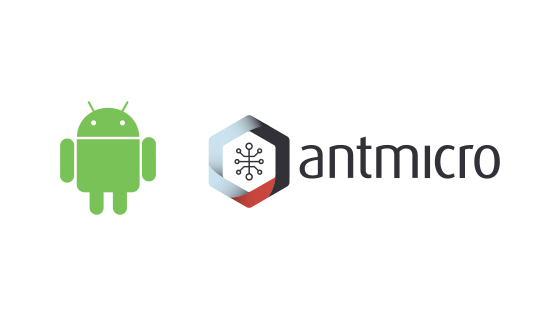 Android auf Apalis iMX6 wird von unseren Servicepartnern Kynetics und Antmicro betreut.
QNX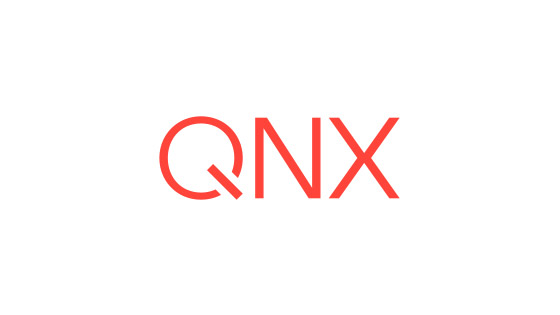 QNX on NXP i.MX 6-based modules is supported by our service partner Triadem.
Um Ihr Produkt schnell, mit geringem Risiko und niedrigen Entwicklungskosten auf den Markt zu bringen, brauchen Sie mehr als nur ein System-on-Module mit einem stabilen Betriebssystem oder BSP. Wir verstehen das. Daher arbeiten wir bei Toradex mit einer Vielzahl von Partnern zusammen, um Ihnen das Leben leichter zu machen. Hier sind ein paar Highlights. Um mehr zu erfahren, besuchen Sie unsere Entwickler-Seite und werfen Sie einen Blick in unser Partner-Netzwerk.

Toradex Easy-Installer
Der Toradex Easy-Installer ermöglicht es Ihnen, ein Betriebssystem mit einem Klick zu installieren. Er wird ab Werk vorinstalliert geliefert, so dass Sie nur noch Ihren Apalis iMX6 anschalten und ein Betriebssystem auswählen müssen!
Mehr erfahren
Benutzerfreundliche und umfangreiche Grafik-Interfaces
Der Apalis iMX6 kommt mit leistungsstarker Grafik-Performance. Daher pflegt Toradex enge Partnerschaften mit führenden Anbietern von GUI-Technologie, um den Entwicklungsprozess zu vereinfachen und sicherzustellen, dass die Hardware-Ressourcen auch effektiv genutzt werden.
Industrie-Automation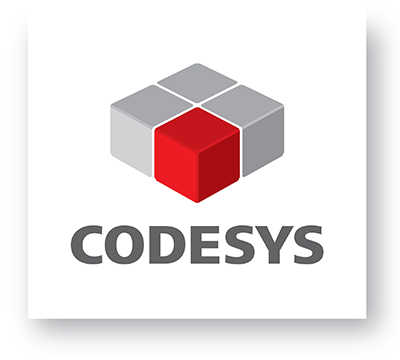 CODESYS – SPS-Programmiertool nach IEC 61131-3
Das robuste Apalis iMX6-SoM-Modul ist mit seiner hohen Performance ideal für den Einsatz in anspruchsvollen Anwendungen in der Industrie-Automation. Basierend auf bewährter und langlebiger Software, können mit CODESYS kundenspezifische SPS-Systeme sehr leicht entwickelt werden.
Loslegen mit CODESYS auf Torizon
Matrikon OPC UA
OPC UA ist eine Standardtechnologie, die in der industriellen Automatisierung weit verbreitet ist. Der Stack von Matrikon ist eine zuverlässige, sichere und plattformunabhängige Implementierung, die sich perfekt mit dem Apalis iMX6 ergänzt.
Webinar mit BE.services ansehen
Trägerkarten

Das Carrier-Board stellt die notwendigen Signal- und Leistungslevel für das CoM bereit. Es beherbergt auch die anwendungsspezifischen Konnektivitäts- und Multimedia-Schnittstellen, wie USB, Ethernet, UART und HDMI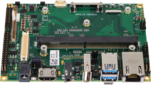 Ixora Carrier Board
Datenblatt
Apalis Evaluation Board
Datenblatt

Apalis Partner Carrier Boards
Supported Modules
USB 3.0
USB 2.0
Ethernet
PCIe
I2C
SPI
UART
IrDA
PWM
GPIO
Analog Input
Serial ATA
SDIO/SD/MMC
CAN
JTAG
Entire Apalis Family
2x Host
1x Host / 1x OTG
Gigabit
1x Mini PCIe
2x
1x
3x RS232
—
4x
up to 40
4x
1x mSATA
1x 4 Bit (microSD)
2x
—
Entire Apalis Family
1x Host, 1x OTG
4x Host
Gigabit
2x 1 slot / 1x Mini PCIe
3x
2x
2x RS232, 1x RS422/485
1x
4x
up to 135
4x
1x / 1x mSATA (shared)
2x 4 Bit
2x
Yes
Entire Apalis Family
up to 1x Host / 1x OTG
up to 4x Host
up to 11x 10/100/1000 MBit
up to 2x miniPCIe
up to 2x I2C
up to 2x SPI
up to 8x RS-232/422/485
—
up to 4x PWM
up to 16x
up to 4x Analog Input
up to 1x mSATA
up to 1x SD/MMC 4-Bit
Up to 2x
—
LVDS
Digital Audio
S/PDIF In / Out
HDMI
VGA
RGB
Capacitive Touch Interface
Resistive Touch
Camera Parallel Interface
Camera Serial Interface
Analog Audio Line in
Analog Audio Mic in
Analog Audio Headphone out
1x Dual Channel
—
1x / 1x
1x
—
1x (24 Bit)
Yes
4/5-wire
1x 10 Bit
1x Quad Lane MIPI CSI-2
1x (Stereo)
1x (Mono)
1x (Stereo)
1x Dual Channel
7.1 Channel HD Audio Codec (incl. analogue connectors)
1x (Out also on TOSLINK)
1x (Through DVI-I connector)
1x
1x (24 Bit)
—
4/5-wire
1x 8/10/12 Bit
On Mezzanine
1x (Stereo)
1x (Mono)
1x (Stereo)
1x Dual Channel
—
1x / 1x
1x
1x
—
—
up to 4/5-wire
—
up to 3 MIPI CSI-2
1x (Stereo)
1x (Mono)
1x (Stereo)
Type Specific Board Connector
USB-to-RS232 Transceiver
RTC on Board
Altium CAE Data Freely Available
Supply Voltage
On-Board Power Supplies
Size
Temperature
7-27V DC
5V 6A
3.3V 8A
125 x 90 mm
0° to +70° C
-20° to +85° C(1)
7-27V DC
5V 5A
3.3V 5A
250 x 250 mm
—
5 - 36V DC
—
—
-40° to 85° C
For End Products
| | |
| --- | --- |
| 1-99 : | 137,35 $ |
| 100-249 : | 131,90 $ |
| 250-499 : | 123,65 $ |
| 500-999 : | 118,15 $ |
| >999 : | RFQ |
2030
For Evaluation/Development
—
(1) This temperature range applies excluding the Ethernet connector
Zubehör

Toradex bietet standardmäßig Zubehör an, das direkt in Endprodukten verwendet werden kann. Für einige dieser Zubehörteile sind Konstruktionsdateien mit Montagezeichnungen, Schaltplänen und Altium-Projekten verfügbar.
Compatible with Apalis iMX6Q IT and Apalis iMX6D IT
4 screws (M3x10mm) included with each heatsink for easy mounting to Apalis Carrier Boards
Additional threaded holes available for attaching fan to the carrier board
Compatible with Apalis iMX6Q, Apalis iMX6D and Apalis TK1
4 screws (M3x10mm) included with each heatsink for easy mounting to Apalis Carrier Boards
Additional threaded holes available for attaching fan to the carrier board

1x Tactile switch to enter Apalis iMX6 module recovery mode
1x Tactile switch to reset Apalis iMX6 module

Touch: 4-Wire Resistive Touch
40 pin FFC cable (250mm) to connect it with a Carrier Board
No special drivers required

40 pin and 10 pin FFC cable (250mm) to connect it with a Carrier Board
Atmel touch driver

Plug and Play (Windows Compact Embedded 6/7 compatible)
BPSK, QPSK, 16 QAM, 64 QAM, DBPSK, DQPSK, and CCK modulation schemes
WEP, TKIP, and AES, WPA, WPA2 hardware encryption Schemes
Can be setup as a ad-hoc network via peer to peer communications

Parallel data output format: 8-Bit Parallel ITU-R BT.656 with external HSync and VSync
No external power supply required
Compatible with Colibri Evaluation Board and Apalis Evaluation Board

Power Adapter: 12VDC 30W with international plugs
Compatible with: Apalis Evaluation Board, Ixora Carrier Board, Colibri Evaluation Board, Iris Carrier Board, Verdin Development Board, Dahlia Carrier Board
7 Module, 2 Trägerkarten, 9 Zubehör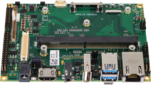 Small form-factor Apalis Arm Computer Module family Carrier Board
Connectivity: USB 3.0: 2x Host, USB 2.0: 1x Host/ 1x OTG, Gigabit Ethernet, 2x I2C, 1x SPI, 4x PWM, 4x ADC, 2x CAN, 2x LEDs, up to 40 GPIOs
Multimedia: Audio out: 1x (Stereo), Audio in: 1x (Stereo), 1x/ 1x S/PDIF In/ Out, 1x 10 Bit Camera Parallel Interface, 4/5-wire Resistive Touch
Physical: 7-27V DC Supply Voltage, 5V 6A, 3.3V 8A On-Board Power Supplies, Size: 125 x 90 mm
Menge

1-99

100-249

250-499

500-999

>999

Stückpreis

137,35 $

131,90 $

123,65 $

118,15 $
Connectivity: USB 3.0: 1x Host, 1x OTG, USB 2.0: 4x Host, Gigabit Ethernet, 3x I2C, 2x SPI, 4x PWM, 4x ADC, 2x CAN, 8x Switches, 8x LEDs, up to 135 GPIOs
Multimedia: Audio out: 1x (Stereo), Audio in: 1x (Stereo), 1x (Out also on TOSLINK) S/PDIF In/ Out, 1x 8/10/12 Bit Camera Parallel Interface, 4/5-wire Resistive Touch
Physical: 7-27V DC Supply Voltage, 5V 5A, 3.3V 5A On-Board Power Supplies, Size: 250 x 250 mm
Menge

>0

Stückpreis

328,90 $